Fiddle Festival 2000
Rollo Bay, P.E.I.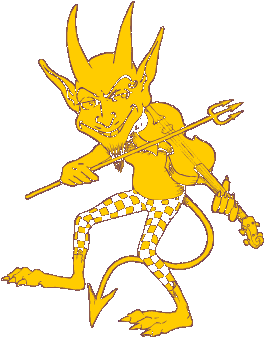 The Rollo Bay Fiddle Festival was held the first weekend in July in Rollo Bay, near Souris, Prince Edward Island. Heide Zelmer and Andy Sorfleet were fortunate enough to get taken there this year, so we took these photos.
Many of the performers were from the Chaisson (that's Chasin') family, including most the members of Celtic Tide (Darla, Brent, Kurt and J.J. and Elmer Deagle) and the Nauticals. In fact, some of the locals think it's a miracle. It's been a long time since such a large family were all so musically talented. Many of them play several instruments. "Grampy" (late Joe Pete Chaisson) is said to be responsible, because of his great love for the music and for his grandchildren. It's said he was buried with his fiddle. The youngest of the Chaisson performers, 12-year-old Timothy Chaisson, also wowed the crowds, fiddling while step-dancing at the same time. Both fiddle masters, Ashley MacIsaac and Richard Wood have played this festival around that age. Other fiddling greats who performed included Brenda Stubbord.
The acoustics at the natural amphitheatre were superb and the sound technicians for the concert were meticulous. We heard though that the "real party" happens in the "tuning room," a little building off from the stage. Francenia Perry (who has lived next door for more than 60 years) says "some nights you can see the dust from the stepdancing in there." Eventually, Bill Powers and myself were escorted by 'Francy' to the tuning room. It was small, with benches packed with people along the walls. A set of shelves full of musical instruments and cases was at one end, and a piano at the other. At any one time there was a piano and one to three fiddles playing and often a guitar too. Everyone was stomping, and one girl in the middle of the room had her shoes off and was stepdancing. The floorboards do indeed bounce. I heard once that the rythms of big step-dancing party can bring down a barn, the way that the syncopated rythm of marching Roman soldiers were said to have brought down bridges. I don't doubt it. The formal concert outside ended with an incredible set from Celtic Tide. (I swear J.J. Chaisson must have six fingers, the way they blurred when he picked a fiddle tune out on his guitar.) And then there was a barn dance.
For more information on this year's Fiddle Festival see:
www.atlanticmusician.com/rollobayfiddlefest/.
• The Professor